About Us
SHRM Guam Chapter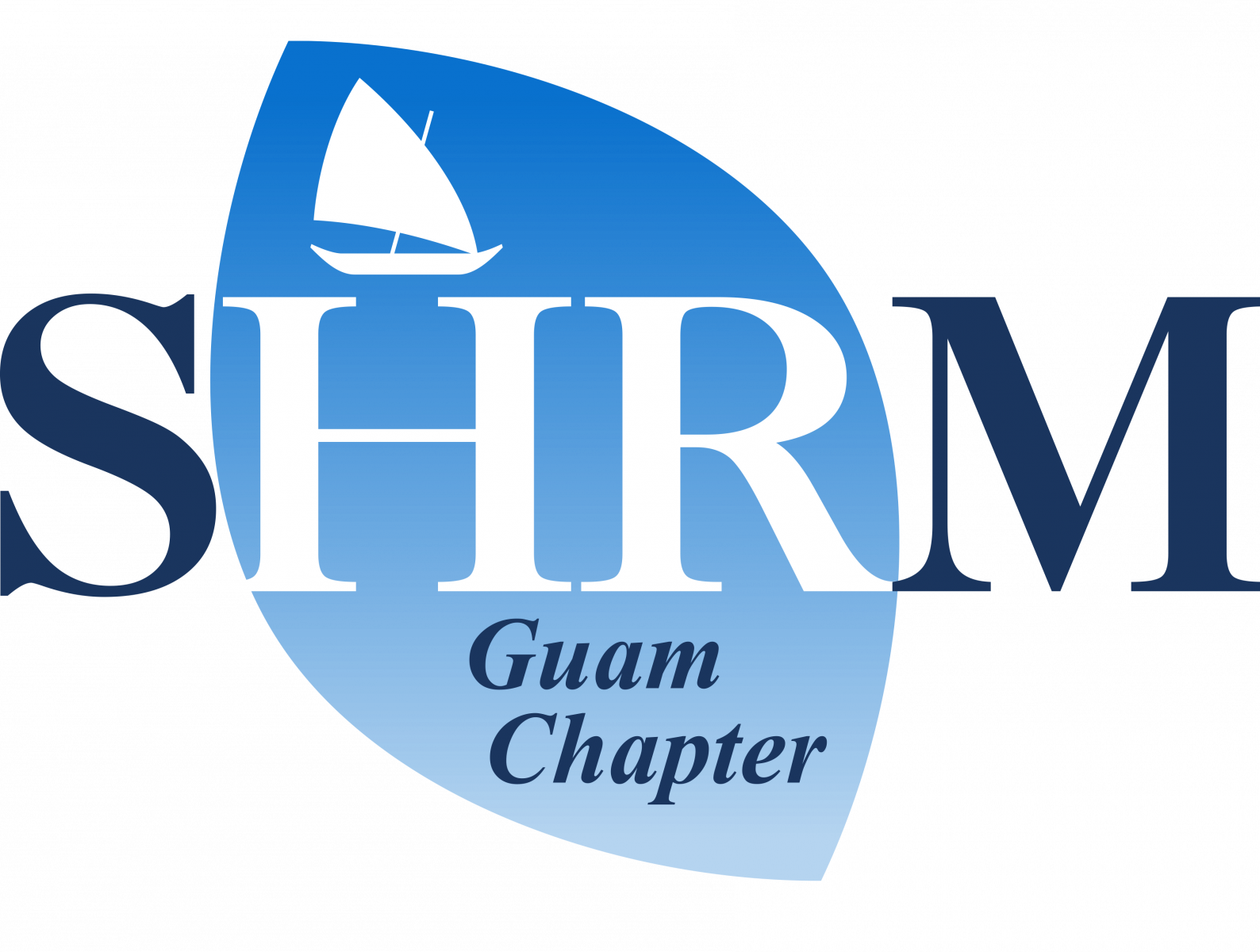 We are an affiliate of the Society for Human Resources Management (SHRM), the leading voice of the human resources profession. With over 275,000 members internationally, SHRM is the largest, non-profit human resource association. Founded in 1948, SHRM has more than 575 affiliated chapters within the United States and subsidiary offices in China, India and UAE.
SHRM Guam Chapter was founded to serve the HR profession in our part of the world. Originally organized in 1990 as the Western Pacific Human Resources Association, a chapter of SHRM, we later changed the name to the Society for Human Resource Management Guam Chapter to readily identify with the standards and goals of the international organization. SHRM Guam is an association of volunteers committed to the development and advancement of the human resources profession.
Mailing Address: P.O . Box 81, Hagatna, Guam 96932
Email Address: shrm.guam.chapter@gmail.com
---
SHRM Board Members 2019 - 2020

Charlotte Huntsman, SHRM-CP, PHR
President
President-Elect – ​Daphne Leon Guerrero, SHRM-SCP
Past-President - Rose Marie Morales, SHRM-CP, PHR
Treasurer – Jocelyn I. Herrera, CPA
Assistant Treasurer/Registrar - Dora Desamour, SHRM-CP
Secretary – Tricia Scott, SHRM-CP
Vice President, Membership – Yolanda Padrones, SHRM-SCP, SPHR
Vice President, Programs – Restine S. Hernandez, SHRM-CP

Jennyne Guzman
Vice President, Public Relations
Vice President, Public Sector HR – Apolline San Nicolas, SHRM-CP
Vice President, Legislative Affairs – Vincent Camacho, Esq.
Student Chapter Liaison – Ana-Alicia Cruz, SHRM-CP, PHR
Webmaster – Don Martinez, SHRM-CP
SHRM Pacific State Council
SHRM Pacific State Council Director – Katherine Dote, SPHR, SHRM-SCP

SHRM Pacific State Council Certification Director - ​Nicole Dhanraj
---
A Letter from the President
Happy New Year SHRM Guam Members and Supporters! What a year 2019 was for SHRM Guam, and that success is due in large part to you and your support. On behalf of the SHRM Guam Board of Directors, I thank you for your continued support and belief in what we do for the advancement of the HR profession in Guam. It goes without saying that with a new decade upon us, changes are inevitable. If you notice, SHRM Guam has a new look! The SHRM Guam Chapter logo has changed to reflect the essence of Guam through the incorporation of the symbol of the Guam Seal and the Galaide. We thank Conrad Calma for his rendition of our logo. We hope you like the new look!
More changes abound starting with the SHRM Guam Board of Directors. Our beloved Past-President and Pacific Council Director Rose A. Morales will be leaving Guam at the end of February. Rose has been instrumental in the positive changes that SHRM Guam has gone through and we will truly miss her leadership and presence. In her stead, Joann Waki Muna, Past-President and former Pacific Council Director, has agreed to serve as Pacific Council Director! We welcome her back and her wealth of information and guidance.
We also have a new Treasurer, Jocelyn Herrera, CPA. Jocelyn is the Accounting Manager at GTA. Additionally, our Treasurer for the past four years, Daphne Leon Guerrero, has been appointed to the role of Certification Director for the Pacific Council. Daphne replaces Katherine Dote who has worked hard to assist our members prepare for certification. We welcome Jocelyn and Daphne in their new roles and wish all the best to Katherine.
Your SHRM Guam Board of Directors for 2020 are:
President-Elect: Dana Gutierrez, Esq
Treasurer: Jocelyn I. Herrera, CPA
Asst. Treasurer/Registrar: Dora Desamour, SHRM-CP
Secretary: Tricia D. Scott, SHRM-CP
Programs, VP: Restine Hernandez, SHRM-CP
Membership, VP: Yolanda Padrones, SHRM-SCP, SPHR
Legislative Affairs: Vince Camacho, Esq
Public Relations, VP: Jennyne Guzman
Government/Public HR: Apolline San Nicolas, SHRM-CP
Student Liaison, VP: Ana-Alicia Cruz, SHRM-CP, PHR
Webmaster: Don Martinez, SHRM-CP
And for the Pacific Council:
Director: Katherine Dote, SPHR, SHRM-SCP
Certification Director: Daphne Leon Guerrero, SHRM-SCP
The Board consists of dedicated HR professionals and individuals who volunteer their time to ensure that the SHRM Guam Chapter continues its goals for the advancement of the HR profession. I would not know what to do without them and their wisdom and dedication.
I wanted to take this time to reflect on 2019. The goal for 2019 was to provide all of you with programs, resources, collaborations, and learning that will focus on the SHRM competencies that you can take back to your workplace. I am sure we've achieved that goal through the myriad of programs, training, and our Annual Conference offerings. Our goal for 2020 will continue to focus on the SHRM competencies and provide programs and trainings in concert with those skills and abilities. In fact, Fran Sepler, the creator of the Respectful and Civility Training used by the Equal Employment Opportunity Commission will be our first speaker for the year. We are certain that Ms. Sepler will provide the platform for all of us to expand our HR Expertise and Consultation, two of the SHRM competencies. Ms. Sepler will provide an employee and supervisor focused training on Wednesday, February 5 and Thursday, February 6 at the Westin Resort Guam. We also plan to bring back Dr. Milton Perkins at the end of March to conduct the SHRM Investigative Training as well as introduce the SHRM People Analytics training. On October 2 we will present our Annual Conference, "EVOLVE," which will address how HR continues to evolve in our workplaces. We plan to bring a myriad of international speakers to share their expertise in the field of Human Resources, management, engagement, and much more! Please be sure to check our website for information on all of our programs and more!
2019 also brought us more of you, our members! We were able to increase our membership by another 10%, bringing us to a total of 240 members and counting! It is exciting to see that the Guam community believes in elevating its people. 2020 will continue this upward trend of increasing membership and keeping you engaged in your people and workplaces. Our partnerships with Marianas Business Journal (MBJ) and Small Business Development Corporation (SBDC) flourished in 2019 with SHRM Guam writing several articles for MBJ and conducting training for SBDC members. 2020 will maintain this relationship. We plan on other partnerships, such as with Guam Department of Labor, where we collaborate on trainings for those companies that may require HR basics. 2020 will also forge ahead with the long-awaited SHRM Internship program. The program is built on providing students the necessary and relevant HR experience so they may be able to qualify to take the SHRM Certification. 2020 will embrace what we did in 2019 and enhance the year through more offerings of relevant trainings, programs, member activities that continue to engage you and your workplace!
SHRM Guam believes in reaching for the stars by planning accordingly and identifying the right individuals and companies who can assist us reach these goals. Our continued hope is that you will be part of this goal and believe in us to deliver this to you. See you in February for our first program and training! And hope to continually see you throughout the months at our program meeting, trainings, member activities, and Annual Conference.
Respectfully yours,
Charlotte D. Huntsman, SHRM-CP, PHR
President, SHRM Guam Chapter